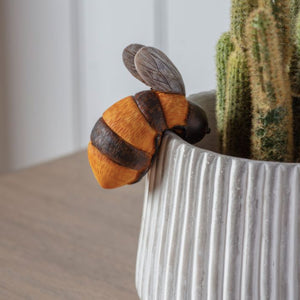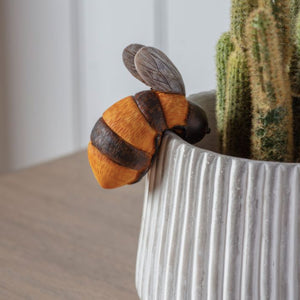 On Sale
Bee Pot Hanger
They are really fun and always generate amusing conversations in our boutique. Hang them from one of your planters and see what your guests say.

If you end up loving these as much as we do, you'll be pleased to know we stock a jungle of pot hangers, including gibbons, hedgehogs, leopards, bees, cats, dogs, pigs and mice, to name a few.

Height 6.8cm x Width 6.5cm x Depth 4cm
Crafted in polyresin.

The pot and plant etc are not included in the listing, they are just for illustration purposes :-)