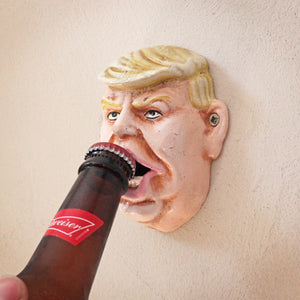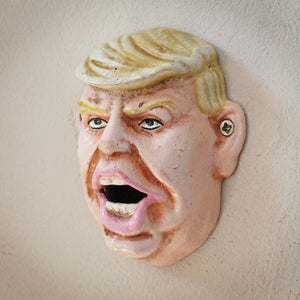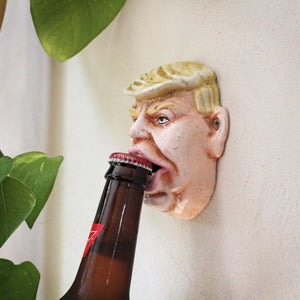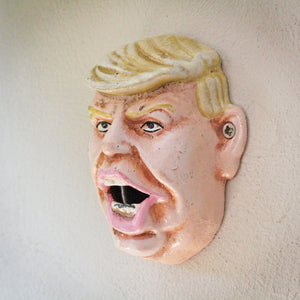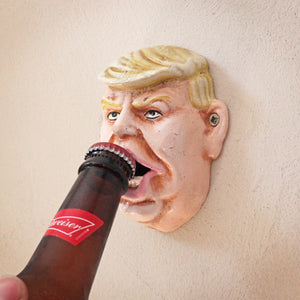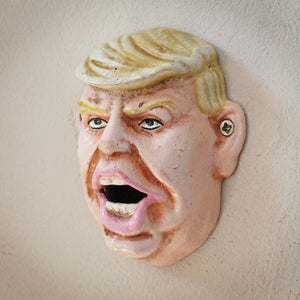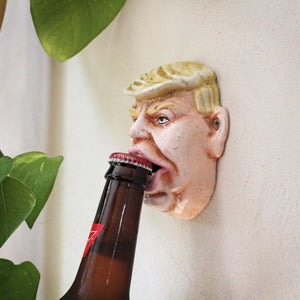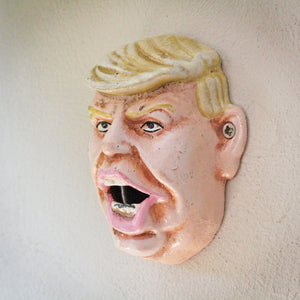 On Sale
Cast Iron 'Donald Trump' Bottle Opener
If you're always losing your bottle opener then look no further than this 'Donald Trump' wall mounted bottle opener! A great gift for lovers and haters alike :-)

Height 10cm x Width 9cm x Depth 5cm

Please note that the white of the teeth will wear off over time as the bottle opener is used. This is illustrated in the final photo.
Requires 2 screws, not included.