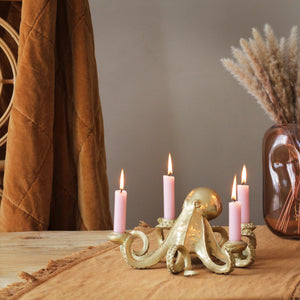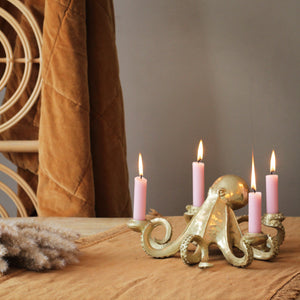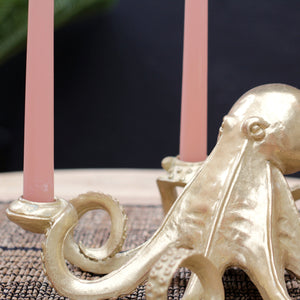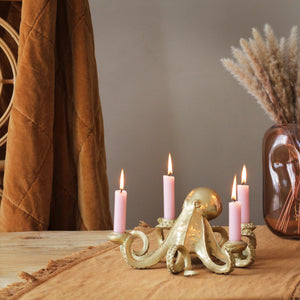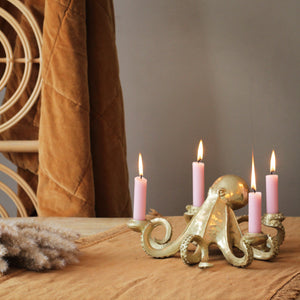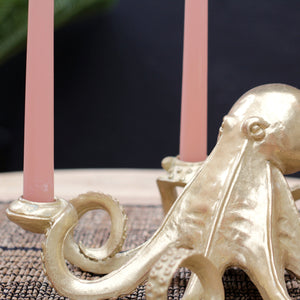 On Sale
Octopus Candle Holder - Gold
Add you're looking to add something quirky to your home then look no further than this little guy. He is one of our best sellers, is a real conversation started and looks fabulous under candle light.
You can change the candles depending on the season; we use our pink dinner candles in summer and our grey candles as the nights draw in.
Height 14cm x Diameter 28cm
Candles not included, also stocked in silver.